If you're looking to build wealth for your and your family's future, buying an investment property could be the way to go. Real estate almost always appreciates in value, so if you can buy a rental home now, it could be worth much, much more in 20 or 30 years. Plus, rental properties are a great way to earn passive income that could help you get through lean times, contribute to your retirement, or give you something to leave to your kids – or all three.
But how do you go about buying an investment property? You need to save a down payment and make sure you're in good shape financially before you shop for a second house to use as a rental. Research your local rental market, and choose a home in a good location. Unless you have the cash to buy outright, you should apply for a mortgage – and even if you do have the cash to buy outright, a mortgage is still a good idea. Avoid buying a fixer-upper, though – it might be tempting, but a run-down home could quickly become a money pit.
Shore Up Your Finances
You shouldn't buy a rental property if you have a lot of personal debt or you're otherwise struggling financially. It's naive to think that your investment property will always have tenants and always turn a profit. There will be months when the property sits empty while you look for a good tenant, and there will be repairs and maintenance to keep up with. You'll need to pay property taxes on the rental home and buy homeowners insurance and landlord insurance. You will need to be able to cover all those costs, on top of coming up with a large down payment to buy the investment property.
So, it's a good idea to pay off most or all of your personal debt before you invest in a rental property so that you'll have the disposable income to handle any costs associated with your investment property. You're also going to need to improve your credit as much as you can, and you're going to need to save up a down payment of 20 to 30 percent to get a mortgage on a second home.
Research Your Local Rental Market
You shouldn't go into the purchase of an investment property blind. Look into single family homes for rent in your area to get an idea of how much rent you can charge each month. Know what you're looking for in an investment property. Do you want a single-family home or a multi-family home? Are you going to buy a multi-family home and live in one of the units? What part of town do you want your investment property to be in? What do houses rent for in that neighborhood? Working with a local real estate agent can help you answer some of these questions.
Choose A Good Location To Buy
You'll want to buy an investment property in a location where people will want to live and, ideally, where they'll be willing to pay a premium to live. That means you should look at properties close to universities or downtown areas. Look at properties in good neighborhoods with good schools and access to places of employment.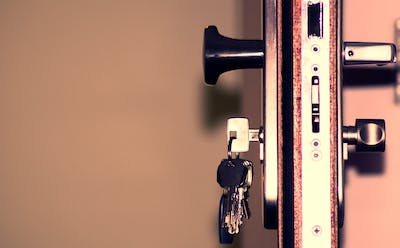 It will be easier to keep your property rented out if it's located in a desirable part of town.
Apply For A Mortgage
It can be tempting to buy an investment property outright if you can afford it, but it's a better idea to take out a mortgage. If you have $200,000, for example, and you buy a $200,000 house to rent out, you've dropped all of your money into that one investment. You'll have better cash flow from the start because you won't have to worry about mortgage payments, but you've missed the opportunity to leverage your cash and acquire multiple properties. You could put $50,000 down on four houses, for example, and enjoy much greater wealth later on, as you pay the mortgages down. Or, you could buy three houses and save the extra $50,000 for emergencies.
Avoid Fixer-Uppers
It can be equally tempting to buy a cheap fixer-upper, renovate it, and sell it for a profit or rent it out for more. But you shouldn't do this unless you have the home improvement skills to do the work yourself. Even then, you run a higher risk of losing money on a fixer-upper than you do on a move-in-ready home. The home may need a lot more fixing up than you bargained on, and you could end up losing money, especially if you have to hire someone else to do the work.
Investing in real estate is a tried and true way to build wealth for yourself and future generations. Make sure you're ready to take the plunge into being a landlord, so you can make your investment properties work for you.
For more articles like this click Estate Adepts