There is no right time to move to a new place. If you feel it in your heart then you should move to a new place after all life is about new changes and challenges. No doubt there are many places in the world where you start a new life and Tennessee must have crossed your mind. This place is highly famous for its weather, beautiful cities, and attractive spots for everyone. Tennessee is culturally rich and has its history which makes it special and top choices to live.
However, if you are considering moving to a new place then it is better to not take this decision lightly. Often it is seen that people are confused between different places and ask themselves questions like is Oklahoma a good place to live? Or is Tennessee a good place to live? Therefore, weighing your decision and being sure of everything is essential. So, to make things easy we have prepared a simple guide to ensure that Tennessee is the best place for you to live.
What is Tennessee's history?
Tennessee has its own history which makes it special and worth knowing. It was a part of North Carolina but later gained the position of statehood in the year 1976. This place has been historically famous for its natural resources as well as economic landscapes. However, it was during the time of the Great Depression, the TVA initiated to turn Tennessee into the biggest supplier of public utilities. This is how this place started to do well economically. Also, Tennessee has gained the status of being an artistic as well as a travel hub for visitors or tourists.
Pros and Cons of Living in Tennessee
Before you make any decision to move to Tennessee, it is better to go through its pros and cons. So, here are some pros and cons of living in Tennessee:
Pros –
It has low property taxes
There is no state income tax
The cost of living is low of this place
The place ha pleasing climate and views
The mountains and lakes of Tennessee are amazing
Cons –
You have to get used to its country music
With every passing year, the cost of living in Tennessee is increasing
The humidity level of Tennessee is around 70%
It is considered a landlocked state
You might find Tennessee to be slow to change
What is it like living in Tennessee?
Tennessee is a great place to live as it has a great reputation because of its history, tourist attractions, country music, football craze, and much more. Also, it has four different cities and each of them offers a different experience. Living here means living a great life. Here are some reasons for defining life in Tennessee:
In the year 1934, the Great Smoky Mountain National Park was made. This makes Tennessee a place of natural beauty. Also, this national park is highly visited and looks amazing along with some entertainment options.
Tennessee is known for its country music. It has one of the earliest music along with a signature fiddle. However, this is known as the Nashville home genre. You can visit Bluebird café, Ryman Auditorium, etc. to see the live show. It is simply amazing and worthwhile.
Choose to live in any city
Tennessee has four different cities which offer different experiences of living. You can choose any of them to start your new life in a new city. The cities are Knoxville, Nashville, Memphis, as well as Chattanooga. Each city holds its uniqueness and you will be glad to be living in it.
What is the Tennessee cost of living?
If you are wondering if is Kentucky a good place to live or is Tennessee a good place to live, then you should know the cost of living in Tennessee before making a final decision. The reason for this is that Tennessee is reasonable in comparison to other parts of the country. Out of a hundred, eight towns in Tennessee come under the list of best places to live. There are few residents, more space, as well as rents are low than in other cities.
Places like Chattanooga, Knoxville, as well as Memphis, etc., are known to have reasonable house costs. But you might feel that Tennessee's Nashville cost of living is slightly on the higher side. Otherwise, Tennessee is one of the best states that will allow you to enjoy cosmopolitan living without spending much.
Know about Tennessee's real estate market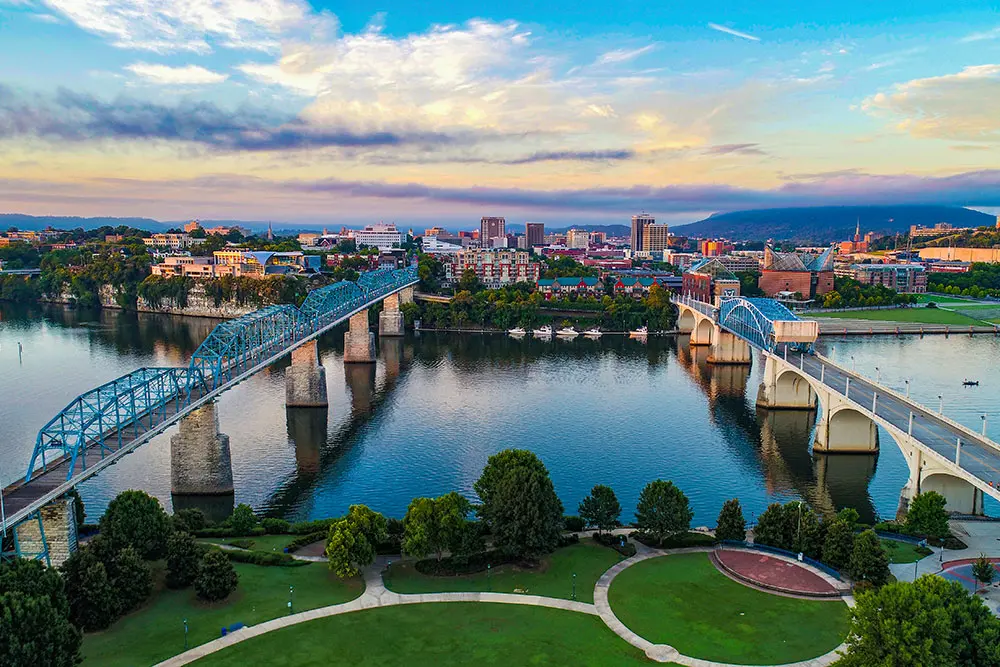 The real estate market in Tennessee is booming and people are getting attracted because of its forgiving taxes, reasonable living costs, and ample space. No wonder, the major states in Tennessee as well as its small towns have seen tremendous demand for the homes. If you are willing to live in Tennessee then you can get inexpensive homes in some of the towns. Estate Adapts can help you to find the best homes in Tennessee without worrying much. Also, they will help you know about when was my home built and all the other details.
Another benefit is that Tennessee's property taxes are low which means you can pay half of the property taxes each year in comparison to the US. However, the property tax rates are calculated according to the county but keeping everything aside Tennessee can be a promising place to live.
Reasons not to Move to Tennessee
There is so much involved when it comes to moving to a new place. The questions like whether is Oklahoma a good place to live, whether is Kentucky a good place to live, or whether you should consider Tennessee above all can be daunting. However, while considering the good points of a place, you should also consider its negatives. So, here are some reasons to not move to Tennessee:
The spring season in Tennessee can be difficult because nothing grows during this season. This can put you in big trouble even for the basic things.
Wintertime in Tennessee can be horrifying
If you don't like winters then living in Tennessee during that time of the year can be horrifying. Tennessee is a frozen wasteland during the winter season and the temperature drops here to an unbelievable extent.
The crime rate in Tennessee is the highest in the nation. It is considered the most dangerous state depending on the violent crimes as well as murders.
Another reason to not move to Tennessee is that you can get the lowest wage. The wages here are the lowest in the country which can put you in trouble in the near future even after a low cost of living.
Conclusion: How Does Estate Adepts Help You?
There is so much that Tennessee has to offer to its residents and tourists. No wonder the decision of moving to a new place can be challenging. This is the reason that you should always know the place before moving there permanently. The above-mentioned guide will help you understand Tennessee a bit. Also, when it comes to Tennessee's real estate market, Estate Adepts can be helpful in answering all your questions like when was my house built, where to buy, etc. so that you can live happily in Tennessee. When it comes to the best real estate information and analysis, Estate Adepts acts as one-stop platform without beating around the bush. It covers almost every aspect of real estate market and brings the best information from the industry for buyers and sellers.
Also Read: https://estateadepts.com/missouri-a-good-palace-to-live-check-out-everything/