From time to time, our home needs a good rejuvenation. In many cases, the setting itself becomes less pleasant as the paint becomes worn out and the furniture loses some of its sheen from before.
In some cases, it is necessary to pilot a home renovation for safety reasons: replace old items, fix the plumbing and wiring, and take care of places that can generate infiltration. But renovating your home on a limited budget is not an easy task, especially in this period of economic crisis, in which millions of families have lost income. However, with some creativity and the right information, we assure you to give your home a new look.
With that in mind, we prepared this content full of tips to renovate the house. We will talk about how to organize yourself to achieve the best results in terms of cost-benefit, in addition to bringing suggestions for strategies to carry out your work. Continue reading and find out more!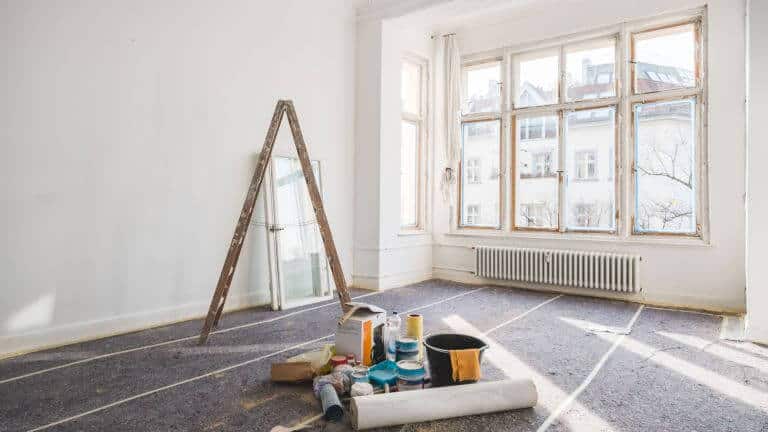 Make Multiple Quotes
Regardless of the renovation to be carried out in your home, do not hesitate to carry out various budgets, because the observed price variation can be large for the same service or material. If you've never renovated your home, we're sure you'll be surprised at the differences.
To be more effective in this type of research, it is interesting to estimate the quantities of all the materials to be used, such as paint, coatings, cement, and mortar. This must be done with the person responsible for the work- a professional best suited to offer you a precise answer in this regard.
Choose Professionals with Discretion
When renovating your home, choosing the right professional home renovation service is the most strategic step. After all, the success of the work depends decisively on his performance.
Therefore, make sure that the person or company to be hired has the necessary qualifications to carry out the work. If possible, evaluate works already carried out for other clients and seek recommendations from acquaintances.
Have a Defined Project
As with everything in life, renovating the house also requires planning. In the case of a major intervention, the best option is to have an engineering or architecture service. Based on this specialized work, it will be much simpler to identify how much will be spent on each stage of the work and ensure that everything is carried out satisfactorily. You can also look for inspiration on the internet to make your project, even more, your own.
Furniture with Multiple Functions
If you want to save space to make the environment freer, furniture options with multiple functions can be a good choice. In small apartments, it is possible to unite the dining room with the living room with furniture such as a buffet or even a bench that serves as a trunk to store personal objects.
Renovating your kitchen place
By hiring a home renovation service, you get more counter space, more storage space, and more seating alternatives with a kitchen island. Making the kitchen into a minibar with racks above the counter with appropriate shelves for drinking glasses and storage space below to keep your alcohol is a terrific way to improve the kitchen's decor. To ensure complete functionality, be sure to install more electrical outlets on the island when remodelling the kitchen. Additionally made up of patterns, the backsplash offers room texture. You might consider painting or staining your kitchen cabinets as a quick and reasonably priced kitchen makeover suggestion, depending on the state of the cabinetry.
A bathroom is also a Place for Renovation
Choose colours that will harmonize. For example, you can play with dark furniture contrasts with lighter decor. Or even focus on a tone for all elements of the room, with pastel tones, for example.
Yes, you can also rearrange the space and make the bathroom a special corner of the house. Many people like to make this place more functional, although details like plumbing and wiring for the shower limit the options.
Be creative when choosing the sink, review the arrangement of products, and, of course, take care to keep the floor harmonious with all changes.
Change Floor and Wall Coverings
An interesting tip for those who want to renovate the house spending little is the change of coatings. In rooms like bedrooms and living rooms, for example, you can choose a specific wall to apply textures with a different colour from the others. This change gives a new style to the environment, without the need for high investments.
Flooring changes can also be applied to your floor. For those who have a parquet, plank or wood at home, synthesizing can be a solution, as it provides a new shine to the floor. In this case, it will not be necessary to break anything, not even invest in tiles or other wooden coverings.
Conclusion
After purchasing the property, the decoration and composition of the home is the final step to being able to inhabit the space with your family. And, if you are looking to renovate your home with flexibility, planning, and security, know that it is possible to carry out a consortium of services, which is the ideal alternative for small renovations. But the property consortium also serves for construction and major renovations.
The renovation project is done!