Have you ever wondered about the history of your house? Maybe you're curious about when it was built or who lived there before you. Fortunately, in this digital age, uncovering the history of a property has become much easier.
With a few simple online tools and resources, you can embark on a fascinating journey to discover the past of your beloved home.
In this article, we will explore various methods to find the history of a property online, answering common questions like "When was my house built?" and "How old is my house?" So, let's dive in!

Here Are Some Steps On How To Find The History Of A Property Online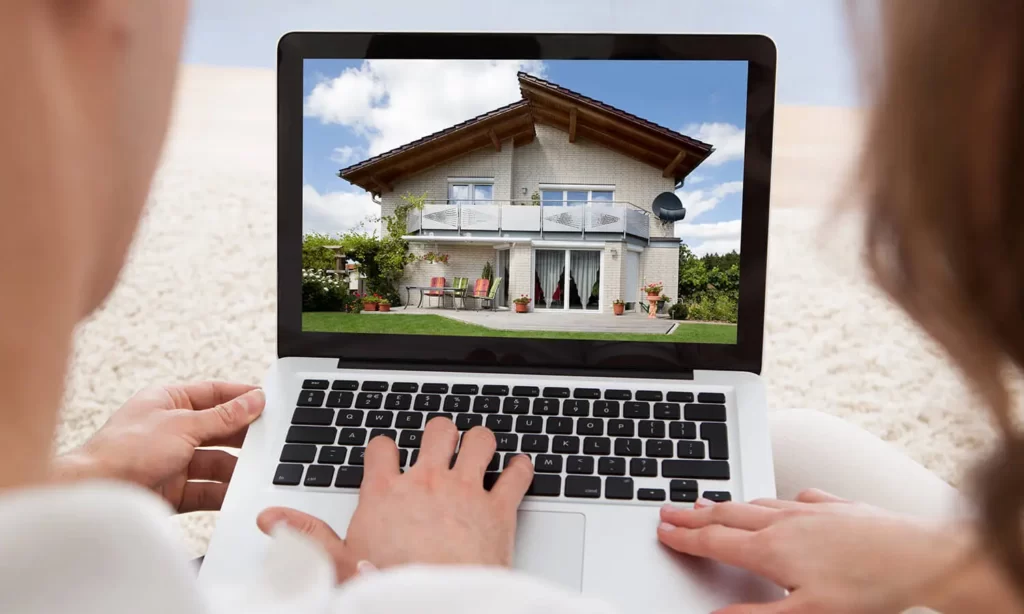 One of the first steps in researching the history of your house is to gather as much information as possible. Start with the basics, such as the address of your property. Armed with this crucial detail, you can begin your online exploration. Several websites offer access to property records and historical data, enabling you to find out valuable insights.
One useful tool is the county assessor's office website. Each county maintains property records that can shed light on the history of your house. By visiting the website of the county, you can find the answer to how to find the history of a house. These records often include information like the year the house was built, previous owners, and any significant changes made over time.
Online real estate databases can be a treasure trove of information. Websites like Zillow, Redfin, or Realtor.com not only provide current property listings but also offer historical data. Simply enter your address into the search bar, and you may discover the answers to questions like What year was my house built? previous sale prices, and even old photographs.
Another resource for researching the history of your property is the local library or historical society. Many of these organizations have digitized their collections and made them accessible online. You can explore archives, maps, old newspapers, and photographs that might hold valuable clues about the past. By diving into these historical records, you may uncover interesting stories or even notable events that took place in your house or neighborhood.
If you're particularly curious about the architectural style or design of your house, online resources like architectural databases can be incredibly helpful. Websites such as the National Park Service's National Register of Historic Places or the American Institute of Architects provide detailed information about different architectural styles and their respective time periods. By comparing your house's features with the information available, you can get a better idea of when it was constructed.
Social media platforms also offer surprising opportunities to connect with others who have knowledge about your property. Consider joining local community groups on Facebook or neighborhood forums. Engage with fellow homeowners or long-time residents who might share stories, photos, or insights about your house's past. These online communities can be a wealth of knowledge and provide a more personal perspective on the history of your property.
Now that we are done with finding the history of your place, let's find out some places where you can actually consider living. Here, we will explore some cities and find it if they are a good place to live.
Is Oklahoma a Good Place to Live?
Let's begin by exploring if Oklahoma is a good place to live, Oklahoma, also known as the "Sooner State," offers a unique blend of qualities that might make it a good place to live for some people. Here are some factors to consider:
One of the key advantages of living in Oklahoma is its affordability. The cost of living, including housing, utilities, and daily expenses, tends to be lower compared to many other states. This means your hard-earned dollars can stretch further, allowing you to enjoy a comfortable lifestyle without breaking the bank.
Oklahoma has a rich cultural heritage, particularly its strong Native American influence. The state celebrates its history and diverse traditions through various festivals, museums, and events. Oklahoma City, the capital, offers a vibrant arts scene, with theaters, art galleries, and music venues that cater to different tastes. 

Conclusion
Discovering the history of your house has never been easier thanks to the abundance of online resources. By using tools such as county assessors' websites, real estate databases, local libraries, and online communities, you can piece together a fascinating narrative about your property.
Also, with the information we have put together in this article, you will definitely be able to find a place that is best suited for you to start your life journey.
If you want you can even check out Estate Adapts to find out your dream place, they have bunched together the best real estate options, from which you can choose the right one for you.
So go ahead, satisfy your curiosity, and embark on an exciting journey to uncover the secrets of your house's past and find a place best suited for you
Happy researching!
Also, Read – How Can I Sell My Home Fast?