When considering a place to call home, it's essential to weigh the advantages and disadvantages of the location. Oklahoma, known for its vibrant culture, natural beauty, and affordable living, has attracted residents from various walks of life. However, like any other state, Oklahoma has its pros and cons. This article will explore ten key factors to determine if Oklahoma is an excellent place to live.
To determine when your house was built, consult property records or contact local authorities or historical societies for accurate information.
Estate Adapts provides you with general and accurate information as per your needs.
Pros and cons of living in Oklahoma
1. Affordable Cost of Living:
Pros: Oklahoma offers a lower living cost than many other states. Housing, groceries, and transportation expenses are relatively affordable, allowing residents to stretch their budgets further.
Cons: While the cost of living is generally lower, the average income may also be lower. This can be a challenge for individuals seeking higher-paying job opportunities.
2. Strong Economy:
Pros: Oklahoma has a diverse economy, with sectors such as energy, aerospace, agriculture, and manufacturing contributing to its growth. The state is home to several Fortune 500 companies, offering employment opportunities across various industries.
Cons: The economy is somewhat dependent on the energy sector, making it susceptible to fluctuations in oil and gas prices. This volatility can impact job stability in certain areas.
3. Natural Beauty:
Pros: Oklahoma boasts breathtaking landscapes, including rolling plains, scenic lakes, and picturesque mountains. The state offers ample opportunities for outdoor enthusiasts to enjoy activities such as hiking, fishing, and camping.
Cons: While the natural beauty is undeniable, some areas of Oklahoma are prone to severe weather, including tornadoes and thunderstorms. Considering the potential risks of living in a region susceptible to these weather events is essential.
4. Friendly Communities:
Pros: Oklahomans are renowned for their hospitality and welcoming nature. The state is known for its strong sense of community, where neighbors help and support one another, creating a warm and inclusive environment.
Cons: In more rural areas, finding a close-knit community might be challenging for newcomers. It can take time to establish strong social connections, mainly if you're not accustomed to small-town living.
5. Education System:
Pros: Oklahoma has tried to improve its education system, offering quality schools and colleges across the state. Several universities provide diverse educational opportunities and research facilities.
Cons: Despite improvements, Oklahoma's education system still needs to improve in funding and performance. Researching and considering your desired area's specific school districts and colleges is essential.
6. Vibrant Cultural Scene:
Pros: Oklahoma has a rich cultural heritage, with a strong Native American presence and a thriving arts scene. The state hosts numerous festivals, museums, and performing arts venues, providing ample opportunities for cultural exploration.
Cons: While the cultural scene is vibrant, it may not be as robust as in larger metropolitan areas. Those seeking a bustling arts and entertainment scene might find more options in larger cities outside Oklahoma.
7. Outdoor Recreation:
Pros: Oklahoma offers diverse outdoor recreational activities, from exploring national parks and wildlife refuges to enjoying water sports on its many lakes. The state's mild climate allows for year-round outdoor adventures.
Cons: While outdoor activities are plentiful, some areas may have limited access to recreational facilities and public parks, especially in more rural regions. It's essential to consider your preferred lifestyle and access to recreational amenities.
8. Traffic and Commute Times: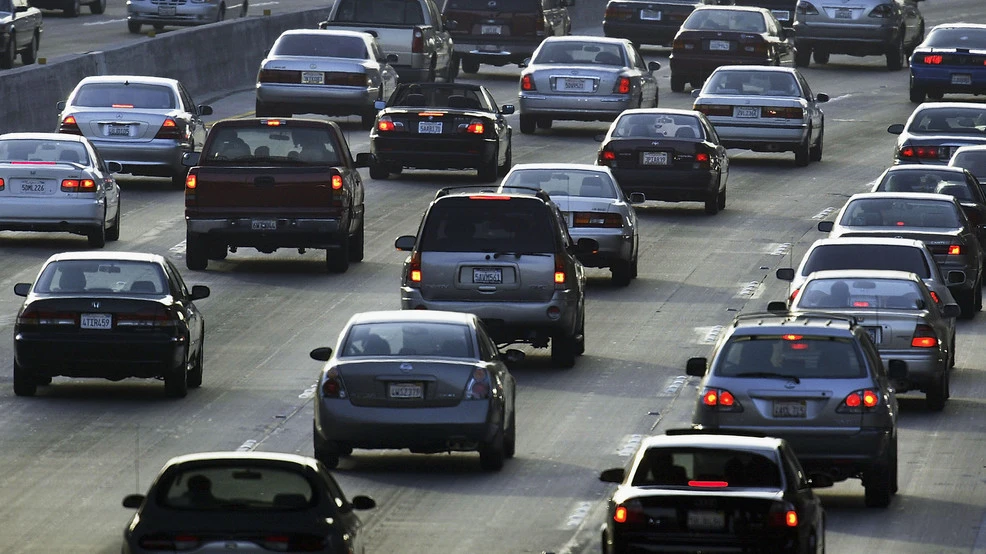 Pros: Oklahoma generally has shorter commute times and less traffic congestion than larger cities. This can save residents valuable time and reduce the stress associated with daily commuting.
Cons: In larger cities like Oklahoma City and the best cities to live in Oklahoma, traffic congestion during peak hours may still be a concern. Researching the specific area you plan to live in and considering the potential commute times is crucial.
9. Healthcare Facilities:
Pros: Oklahoma has a decent healthcare system with numerous hospitals, clinics, and medical centers spread throughout the state. Many healthcare professionals provide quality care, ensuring residents' access to necessary medical services.
Cons: While healthcare facilities are available, some rural areas may have limited access to specialized healthcare services. It's important to consider proximity to hospitals and specialists if you have specific medical needs.
10. Severe Weather:
Pros: Oklahoma experiences all four seasons, providing a variety of weather conditions throughout the year. The state's climate allows residents to enjoy the beauty of changing seasons, including mild springs and colorful autumns.
Cons: Oklahoma is situated in Tornado Alley, which means it is susceptible to severe weather conditions, including tornadoes, thunderstorms, and occasional winter storms. It's crucial to be prepared and have a plan to ensure your safety during extreme weather events.
Is Oklahoma a Good Place to Live?
Considering Oklahoma as an excellent place to live, weigh the pros and cons above. The state offers an affordable cost of living, a strong economy with diverse job opportunities, and stunning natural beauty. Oklahoma's friendly communities and vibrant cultural scene contribute to its charm. Enjoy outdoor recreation and shorter commute times.
However, it's essential to consider the potential drawbacks. Oklahoma's education system may still have room for improvement, and severe weather conditions can pose a risk. Access to specialized healthcare services may vary depending on location, and the cultural scene might be more limited than in larger metropolitan areas.
Is Kentucky an excellent place to live? With its scenic landscapes, rich cultural heritage, friendly communities, and affordable cost of living, Kentucky offers a unique and desirable living experience for individuals seeking a blend of natural beauty and a welcoming atmosphere.
Is Tennessee an excellent place to live? With its stunning natural beauty, vibrant music scene, thriving cities, and friendly communities, Tennessee offers residents a diverse and appealing lifestyle, making it an attractive choice for those seeking a balanced mix of culture, opportunities, and Southern charm.
Best Cities to Live in Oklahoma:
While several cities and towns in Oklahoma offer unique advantages, the best place to live depends on individual preferences and needs. The best place to live in Oklahoma City, the state capital, offers urban amenities, cultural attractions, and job opportunities. Tulsa, known for its art deco architecture and vibrant music scene, is another popular choice. Other cities like Norman, Edmond, and Broken Arrow have their appeal, with good schools and community amenities.
In conclusion, Oklahoma has its strengths and weaknesses, and whether it's an excellent place to live depends on what you value in a location. Consider the pros and cons discussed in this article, visit different cities or towns, and assess how well they align with your lifestyle and priorities. By conducting thorough research and exploring your options, you can decide whether Oklahoma is the right place to call home.
To check out more of these types of blogs, check out here: Estate Adapts.