Madison Hildebrand is one of the most recognized faces of the real estate industry worldwide. He is the President of The Malibu Life, Inc., and one of the founding partners of the Partners Trust, Malibu. Let us tell you that Partners Trust is LA's most selective real estate acquisition and brokerage firm. Hildebrand decided to accept the formal invite sent by the Partners Trust.
Let this piece from the Estate Adepts be your pal into exploring the nitty-gritty of Hildebrand's life. We shall look at the reason behind Madison Hildebrand's jaw surgery besides his biography, net worth, and more.
About Madison Hildebrand Realtor
Madison Hildebrand was born on October 28th, 1980. His parents Phila Hildebrand and Wendy Hildebrand were from Mesa, Arizona.
The star realtor grew up in Arizona, USA. He completed his graduation from Pepperdine University, Malibu. After pursuing a graduate program in Bachelor of Arts in Advertising, Madison decided to build his career in the very city of Malibu, California.
Madison Hildebrand, an original cast member of the hit reality TV show Million Dollar Listing Los Angeles, isn't just a successful realtor. He is also an equally successful author and an American media personality. Over time, Hildebrand has explored his skills in ventures including real estate, reality shows, writing, and voluntary charity events. His tale of potential can be the best read on The Hollywood Reporter's 'Top 25 Los Angeles Agents'. His social media popularity and public service deeds extend beyond the walls of Malibu.
In 2009, the handsome hunk penned a book named "Activate Your Passion, Create Your Career." In 2013, Madison launched a line of scented candle collections designed by him. He called his collection The Malibu Life by Madison Hildebrand. Presently, he endorses an eSignature company called "DocuSign." Hildebrand also organizes an annual national seminar tour where he trains several new realtors to excel in the profession.
Madison Hildebrand Jaw Injury
Hildebrand realtor is famous for a lot of reasons. One of those is the Madison Hildebrand jaw injury. It is no secret that Madison is a family person. He loves spending time with the ones he loves. It was during his family vacations in summer 2016 when he broke his jaw. An accident by the pool led the star realtor to spend weeks in the hospital. Talking about his awful experience with Bravo TV, he said, "I feel Overwhelmed." Madison narrated the story. He said that during a pool party, he was sitting by the diving board. His little cousin (14-years old) did a frog jump and entered the pool. His knee clipped at the back of Madison's right jaw and, boom!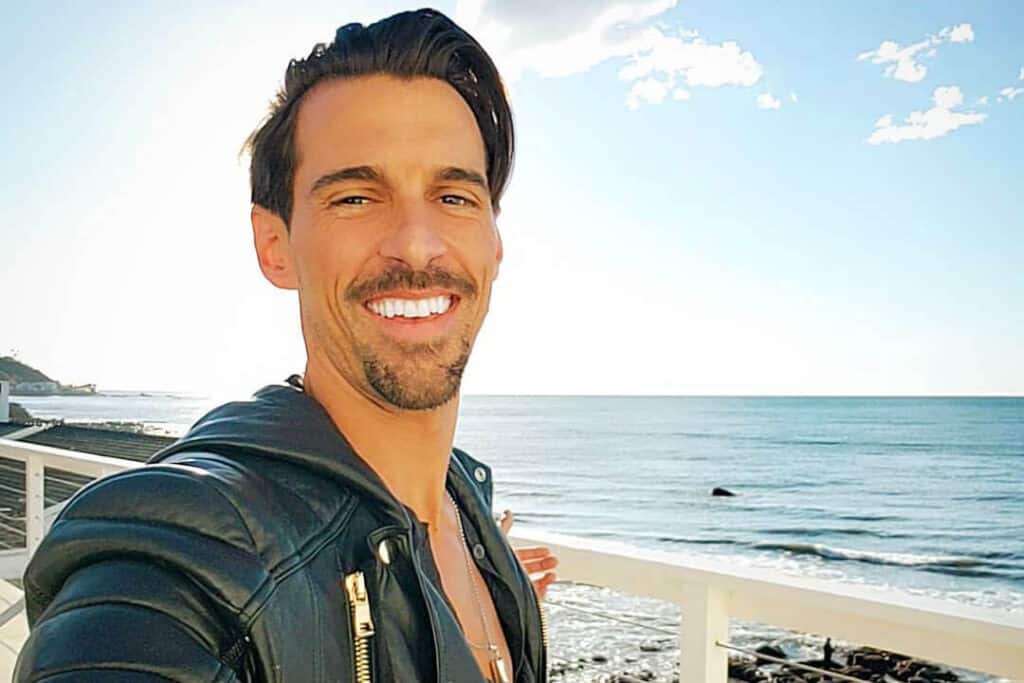 The collision caused a clean fracture. Hildebrand suffered a concussion, a fracture and was out.
He had to undergo jaw surgery to get rid of the broken bone and the tremendous pain caused by the same. During another incident with his pet dog Prince, Hildebrand broke his left hand (wrist). Not only did he suffer some injuries while protecting his Doberman, but he also ended up with a dead bone. To avoid developing severe arthritis, Madison had to undergo another surgery. This one was to repair his wrist with a dead bone.
Madison Hildebrand Net Worth
For over a decade and a half, Madison Hildebrand has been a name synonymous with the Los Angeles Real Estate Industry. The 40-years old American realtor is known for closing deals on several luxury estates of LA over the years. Madison has accomplished luxury real estate sales worth half a billion dollars. That makes up for about 500 completed transactions.
With so many luxury deals closed under his name, you can expect some hefty sum as Madison Hildebrand Net Worth. Celebrity Net Worth reports that Hildebrand rules over the whopping net worth of $25 Million. He also ranks one amongst the top 100 real estate professionals across California.
When Hildebrand decided to call MDLLA quits, his fans thought he might want to quit real estate too. But much to everyone's relief, Madison is still in business. And he is doing pretty well. The star realtor from LA is still dominating the Los Angeles Real Estate with shining colors.
Also, Check – About Rachel Bradshaw
Why Did Hildebrand Quit Million Dollar Listing: LA?
Hildebrand joined the Million Dollar Listing: Los Angeles as an original cast member. In the reality show, he sells several high-end estates. His infectious smile and genuine personality earned him quite some fans nationwide. Madison's fans saw him making his way onto his extremely successful journey as a real estate agent.
Madison had been on the show for ten seasons. It was a shock to the audience when he decided to leave the show. The regular Million Dollar Listing audience must have seen how done Hildebrand seemed at the end of the tenth season. Enjoying a decade-long span, Madison took to Instagram to announce his departure from the series. He expressed his gratitude towards the show franchise. He also shared his plans for the future. Madison said, "the time has come for me to re-energize, rejuvenate, and refocus my attention and light onto new endeavors.
Who is Madison Hildebrand Dating Presently?
Madison announced himself gay openly in December 2009. Since then, he has been in several relationships. His last date was Cody Keltz. In the 10th season of Million Dollar Listing: Los Angeles, Hildebrand introduced his latest boyfriend to his fans. The two even went together to Madison's family reunion in Scottsdale in Arizona. It was during this family gathering where Hildebrand proposed Cody for moving in together.
Having seen them together in MDLLA, you might anticipate that the couple met while on the show. Pardon us but, you guessed it wrong. Madison Hildebrand and Cody Keltz met via a social media encounter. They first saw each other on Tinder.
Cody himself is quite a successful realtor. Before joining the world of real estate, Keltz worked in fashion. He was a creative director. Cody's fans speculate that his model looks were worth more than just working behind the scenes. He could have been successful walking down the ramp too. Later, Cody switched his career to Malibu real estate. Currently, he works with a firm named The Malibu Modern. He specializes in flipping, renovating, and developing homes outside of Malibu.
The duo stayed together for quite some time. But on the 18th Valentine's Day of the 21st century, Madison shared a piece of rather sad news. He took to Instagram to break the news about Keltz and his split. Since then, Hildebrand has been absorbed in his work and traveling. He hasn't been seen dating anyone for a while now.